Purely Natural CBD is a fast-growing dedicated CBD franchise business ready for rapid nationwide expansion of its retail locations. We are now accepting applications in Texas. The Purely Natural CBD team has spent years developing CBD products and a store concept that will help Texas owners maximize their business potential while benefiting from industry experience in one of the fastest growing industries. The Purely Natural CBD store model uses the highest quality hemp extract and CBD products from our dedicated manufacturer in combination with our clinical research. Our store concept is modern apothecary feel that creates a warm and inviting environment for customers to learn about CBD and purchase products with trust. Our franchise system offers the elements for owners to create lasting relationships with customers by providing the best products, education, and service available.
With Texas recently jointing the ranks of states that allow the retail sales of CBD products, now is a great time to join this fast growing industry. 
Our Franchise Offers A Business In A Box Turnkey System
Brand awareness (
online/ offline)
Proprietary brands and products
Store System and Merchant Processing back-up
Clinical research, training and education from our team of CBD industry experts
Franchise 

Marketing Support, Outreach & Community Involvement Support
Exclusive Texas territories available
Expert Operational process and training
CBD Inventory and ordering support
The Purely Natural CBD Opportunity
What it Takes to Become A Texas Franchise Business Owner If you are interested in owning a Purely Natural CBD franchise, you are probably wondering what it takes to get started. From a cost and investment perspective, we've included a chart below that details what you should expect to invest upfront. In general, you should have access to a minimum of $23,550 for investment. This cost will cover the franchise fee , CBD product inventory and other franchise startup costs. Having an adequate initial investment will ensure that your location has the correct location, inventory, staffing, and marketing to ensure success from day one.
| | | |
| --- | --- | --- |
| Initial Franchise Fee | $5,000 | $5,000 |
| Initial Inventory | $8,000 | $15,000 |
| Estimated Startup Costs (first 90 days) | $10,550 | $51,700 |
| Total Initial Investment (Est.) | $23,550 | $71,700 |
We'll need to determine if your business goals fit our brand and concept. In addition, we'll need to determine if you meet our minimum financial requirements.
We'll contact you shortly after receiving the results from your questionnaire. Give us a few days to review the results. If your profile meets our requirements, we'll call to provide you with more information on the opportunity.
The Franchise Disclosure Document is an important tool that should be used to determine if the investment meets your objectives. Details of the franchise concept are included within the FDD and you'll be given two full weeks to review the document.
Once you have reviewed all materials with our team, franchise sales agreement will need to be signed by you and/or your legal business entity.
Selecting an office space is an important step that will ultimately determine your official grand opening date. We will assist you during this process so that the appropriate space is selected. This process usually takes anywhere from 1-3 weeks. This step must be resolved before the pre-open phase can begin.
In order to properly prepare your business for the grand opening. The bulk of this project involves community outreach and local marketing initiatives, such as city government, chamber of commerce and local civic group outreach. Additional marketing practices will also occur concerning social media platforms and online word of mouth tools.
You will receive to 2 full days of initial training prior to your Grand Opening at our flagship location with our team of experts. You will have the opportunity to work with the Purely Natural Team. Grand Opening will also feature up to 2 days of on-site training prior to your Grand Opening.
You will work with local TX contractors with your site approvals to build out your store. Our team will assist with ordering of some fixtures and needed equipment and will consult on design, color scheme, look and feel of the store.
This step includes ensuring proper hiring and staffing, system setup, inventory ordering, and store operations. Our team will provide the tools necessary for you to open with a strong start.
Congratulations! You will become another fast-growing office within Purely Natural CBD family!
Fill out an application below to join us
CBD is one of the best franchises opportunities in texas right now, don't miss out on this exciting opportunity to join a team that can help you succeed. We have all the tools, products, support you need to be a successful franchise location.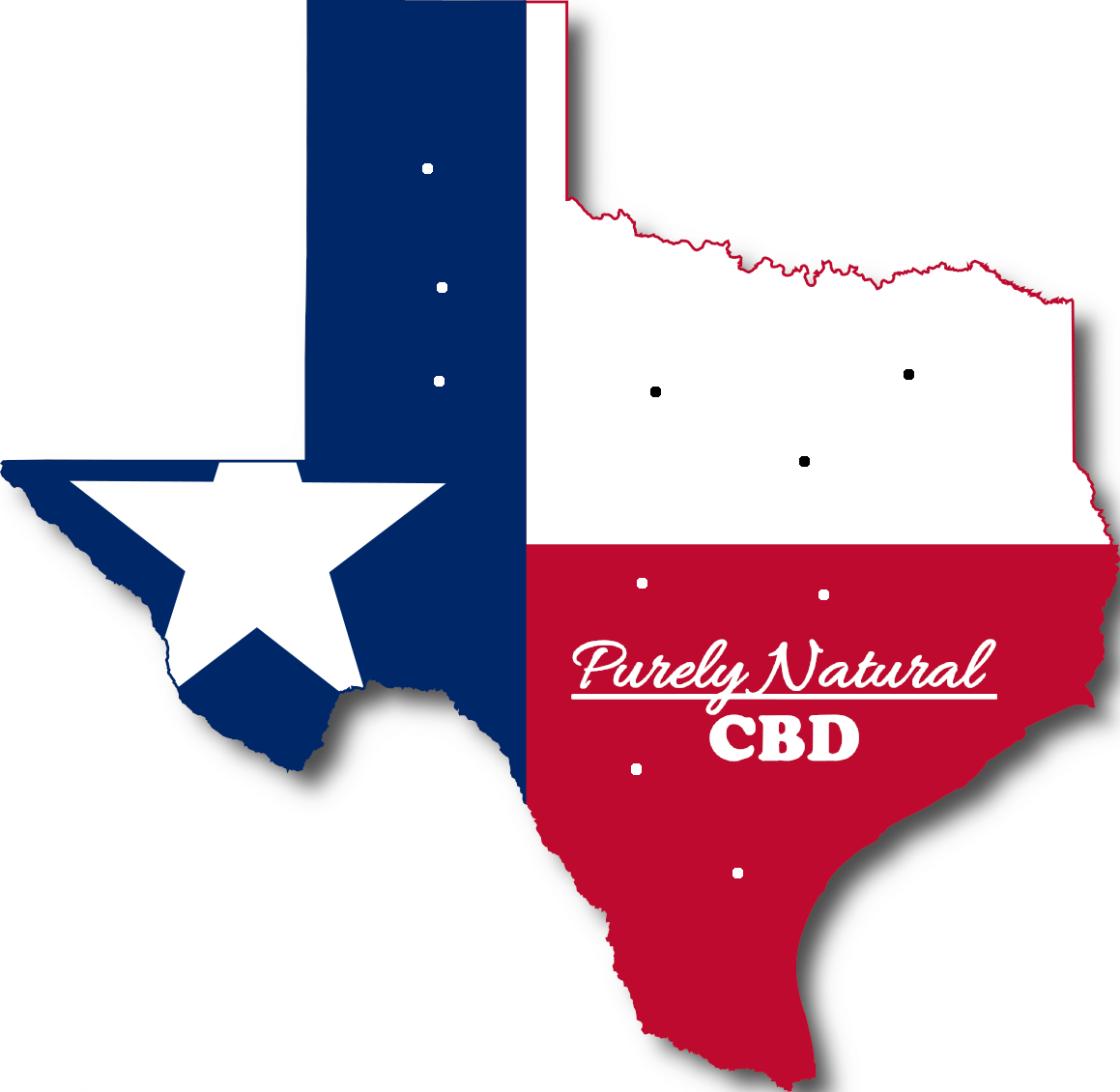 Disclaimer
This is not a franchise offering. A franchise offering can be made by us only in a state if we are first registered, excluded, exempted or otherwise qualified to offer franchises in that state, and only if we provide you with an appropriate franchise disclosure document. Follow-up or individualized responses to you that involve either affecting or attempting to affect the sale of a franchise will be made only if we are first in compliance with state registration requirements or are covered by an applicable state exclusion or exemption.